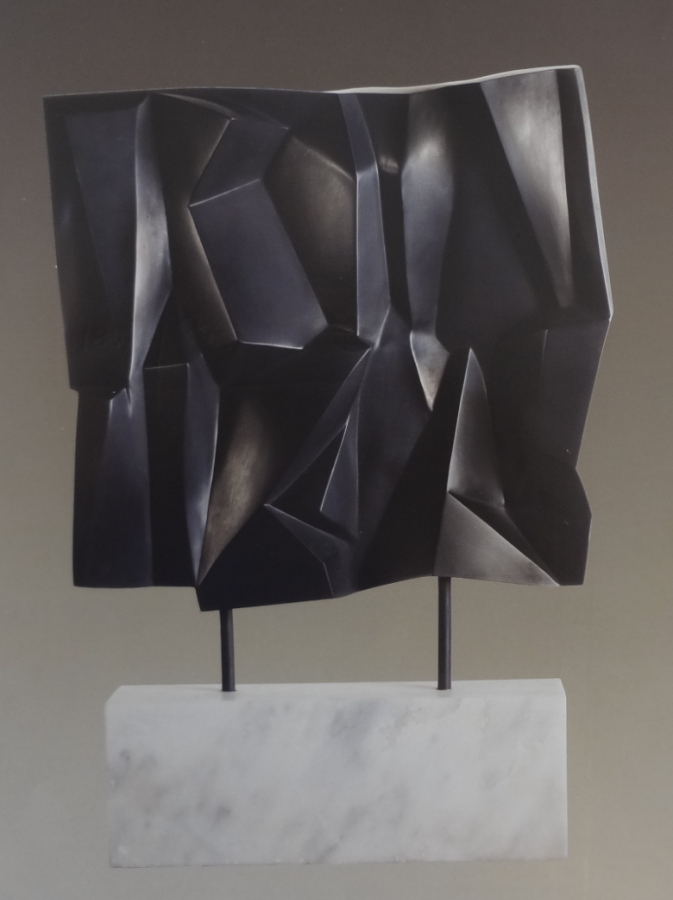 Id: 79 Lot: 89
Artist: coulentianos
Title: sans titre
Material: Bronze 18QAA
Size: 55 cm x 57 cm x 18 cm,



ASK FOR PRICE




1975 2/8
Costas Coulentianos was born in Athens in 1918. He studied at the Athens School of Fine Arts from 1936 until 1939. In 1945 he travelled to Paris on the legendary ship 'Mataroa' along with other young Greek intellectuals and artists, leaving civil war torn Greece behind. With a scholarship from the French government he briefly frequented the Paris School of fine arts before setting up his own studio, intent on abandoning the academic approach to sculpture he had been taught and on engaging with modernist tradition. Coulentianos soon became part of the Parisian art scene and befriended the great sculptors of his time. In 1947 he met the sculptor Henri Laurens, 33 years his senior, who had a profound influence on him. In his own words: "I can say that Laurens helped me a lot to see sculpture in another way. I was able to abandon bit by bit the customary forms in favour of abstraction, without ever forsaking balance in my work, like in the archaic period." Initially his work remained figurative, focusing mainly on the female body. From early on, however, he went beyond mere figurative representation. By using fluid curved lines he imbued his sculptures with sensuality as can be appreciated in the sculpture \\\\\\\\\\\\\\\\\\\\\\\\\\\\\\\\\\\\\\\\\\\\\\\\\\\\\\\\\\\\\\\'Femme allongée' from 1950. His sculptures were meant to be a solid presence within space, of which they were a natural extension. Coulentianos felt that unless a sculpture possessed true motion, it could not interpret space.

After 1952 Coulentianos started a new approach in his work, shaping sculptures with metal sheets. Thus he created a series of acrobats, a subtle hint at the challenges the artist has to face. A combination of figuration and abstraction, these sculptures testify to the artist's concern with creating "a sculpture of a powerful, simple immediacy, (…) a sculpture, ultimately, that is fully exposed in its nudity." This new approach foreshadowed Coulentianos\\\\\\\\\\\\\\\\\\\\\\\\\\\\\\\\\\\\\\\\\\\\\\\\\\\\\\\\\\\\\\\' gradual development towards abstraction and geometrical structures. In 1980 Costas Coulentianos represented Greece at the Venice Bienalle with a series of sculptures called New Generation. These 'bolted' sculptures, compositions of metal, were a new approach, but, in the words of Alexandros Xydis, " … not a radical departure. There is a simple consistency in his development towards utter simplicity, from the curvaceous forms, that directly capture an organic form, to the thin, anglar, flat blades, that suggest it just as expressively."
Costas Coulentianos died in 1995 in Arles, France. A retrospective exhibition of Costas Coulentianos, The last of the modern acrobats took place in the Benaki Museum in Athens in 2012-2013 and the Macedonian Museum of Contemporary Art in Thesaloniki in 2013.