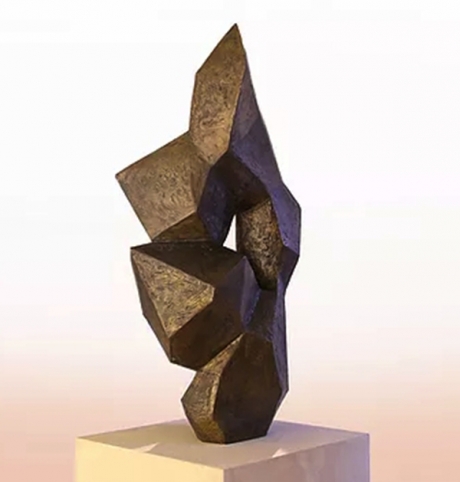 LOUKOPOULOS KLEARCHOS, 1906-1995, Prosopo Art Gallery Santorini
The Life and Art of Loukopoulos Klearchos
Loukopoulos Klearchos was a Greek artist known for his unique artistic style and techniques. Born in Thermo, Aetolia in 1906, Loukopoulos developed an interest in art at the young age of 16 when he worked with the painter Konstantinos Parthenis . He later studied painting and drawing before opening his first sculpting studio in 1939 . Loukopoulos was an artist of broad intellectual interests who published and translated many articles on art. He received numerous awards throughout his career, including recognition from AICAs Greek section in 1963 and in 1971 . Today, his works can be found in galleries and museums around the world, including the Prosopo Art Gallery in Santorini, which showcases his paintings of Santorini landscapes .
Loukopouloss artistic style was characterized by his use of unique techniques and materials. His works often incorporated marble, bronze, and wood, and he was known for his ability to create intricate details and textures in his sculptures . Loukopouloss art was heavily influenced by his travels, which took him to various parts of the world, including the United States, where he was inspired by the work of American artists. His artistic style evolved over time, and he experimented with various mediums, including painting, sculpture, and drawing .
Loukopouloss legacy and impact on the art world can still be felt today. His works continue to inspire and influence artists around the world. In the United States, the Legacy Art Gallery in Beaufort, South Carolina showcases original Gullah art by artist and gallery owner Lisa Rivers, who was influenced by Loukopouloss work . Loukopouloss impact on the art world can also be seen in the exhibitions and collections of major museums, such as the Yale University Art Gallery, which is the oldest college art museum in America and is open to the public for free . Loukopouloss influence is also evident in contemporary art production on the island of Santorini, where his work has inspired a new generation of artists, as seen in the exhibition "After Obama: The Impact of Loukopoulos Klearchos" .
CLEARCHOS LOUKOPOULOS, Prosopo Gallery Santorini

Introduction to Prosopo Gallery and its Founder, Clearchos Loukopoulos
Prosopo Gallery, located in Santorini, Greece, is a hub of artistic expression and creativity. The gallery was founded by Clearchos Loukopoulos, who was born in Thermo, Aetolia in 1908. Loukopoulos was an artist of broad intellectual interests, who published and translated many articles on art throughout his lifetime . He was awarded by AICA Greek section in 1963 and in 1971 for his contributions to the art world . Loukopoulos passion for art and his desire to create a space for artists to showcase their work led to the establishment of Prosopo Gallery, which has become a renowned destination for art lovers from all over the world.
Prosopo Gallery has a rich history, having hosted numerous exhibitions over the years. The gallery exhibitions showcase a diverse range of artistic styles and mediums, including oil paintings and digital art . The exhibitions are carefully curated to reflect Loukopoulos artistic vision and inspiration, which draws from the natural beauty of Santorini and the Cycladic landscape. The gallery exhibitions provide a platform for emerging and established contemporary artists and designers to showcase their work and connect with a wider audience . Prosopo Gallery is open year-round, and visitors can enjoy the artwork on display and immerse themselves in the vibrant artistic community of Santorini.
Prosopo Gallery is just one of many galleries around the world that showcase contemporary art and provide a space for artists to share their work with the public. Other notable galleries include the Van Every/Smith Galleries in Davidson, North Carolina, the Galleries at Herron in Indianapolis, Indiana, and the Rogue Gallery in Medford, Oregon . These galleries play an essential role in promoting creativity and artistic expression and provide a platform for artists to showcase their work and connect with a wider audience.

Philolaos Tloupas, born in 1923 and passing away in 2010, was a notable figure in their time.

Philolaos Tloupas, or 'Philolaos' for short, was born in 1923 in Larissa. His father was a carpenter, so he was exposed to hands-on work at an early age. Between 1944 and 1947, he attended the School of Fine Arts in Athens, where he was instructed by Athanasios Apartis and Michael Tompros, both sculptors. Following this, he traveled to Paris in 1950. He briefly attended Marcel Gimond atelier, part of the École des Beaux-Arts, before settling in Saint-Rémy-lès-Chevreuse, a Parisian region where he taught ceramics at the Centre de Claireau from 1951 to 1967. In 1967, he built his own studio in Saint Rémy.

Philolaos was a naturally curious individual, driven to experiment with new materials and methods to see where his creativity would lead him. In the 1950s, he began working with lead for small-scale sculptures and portraits before moving on to iron, which allowed him to create larger sculptures. By manipulating sheets of metal through hammering, bending, and welding, Philolaos developed his own unique style of expression, diverging from the formalism of his academic training. As evidenced by the full-length portrait Claudine from 1957, Philolaos sculptures became increasingly stylized and abstract. He also expanded his artistic repertoire to include furniture and jewelry.

During the early 1960s, Philolaos discovered the potential of stainless steel as well as washed concrete, which had a positive impact on both his career and artwork. The combination of these materials enabled him to create massive sculptures for public spaces. A meeting with architect André Gomis marked the start of a productive partnership. In 1963, Gomis requested a water reservoir sculpture, the Châteaux d eau de Valence in Drome. The two tower-sculptures, which stood at 52 and 57 meters tall, were completed in 1971. Philolaos was honored with the first prize for the best urban art project of the decade 1970-1980 in 1981.

Philolaos maintained a strong interest in the incorporation of sculpture within urban settings, a passion he pursued from the 1970s until the early 2000s. During this time, he collaborated with renowned architects to design a multitude of sculptures and fountains throughout France. In 1984, his exceptional contributions were recognized with the Medal of Fine Arts, awarded by the French Academy of Architecture. In 2005, Philolaos held an exhibition in the Palais Royal gardens in Paris, where he was honored with the title of "Officer of Arts and Letters".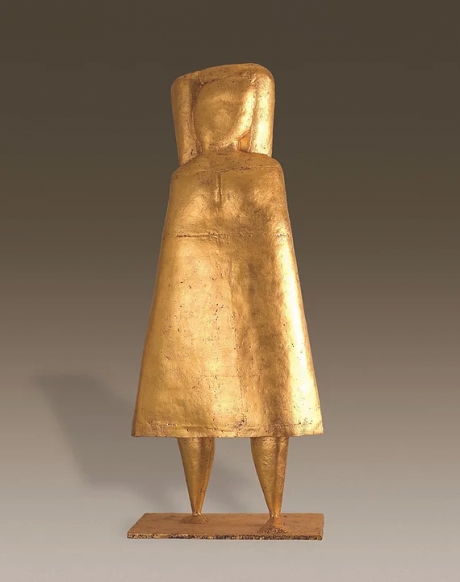 Renowned for his colossal sculptures, Philolaos also created smaller sculptures in wood and clay, including portraits, figurines, and his whimsical gogottes , imaginary creatures that he conceived of. Additionally, he crafted bas-reliefs in driftwood and turned wood, which he worked on during summertime at his Greek residence (pictured above is his 1984 piece, "L Orage", featuring the landscape). Philolaos was a highly skilled artisan, creating an array of sculptures and household items, such as mirrors (for instance, the Mirroir Décalé), wardrobes, lamps, fireplaces, tables, chairs, and armchairs (two chairs are on display permanently in P gallery). He was also a jewelry creator, fashioning necklaces, bracelets, and rings.

​

Mu par une infinie curiosité dans le domaine de son art, Philolaos a exploré de nouvelles méthodes et les possibilités que pouvaient lui offrir des matériaux divers, toujours impatient de découvrir où ses expérimentations allaient le mener. Au cours des années '50, il commence par travailler le plomb pour de petites sculptures et des portraits, puis le fer, qui lui permet de réaliser des sculptures de plus grande taille. Il martèle, plie, soude le métal, développant ainsi son propre moyen d'expression et il s'éloigne peu à peu de l'enseignement académique qui l'a formé. Ses sculptures se stylisent jusqu'à l'abstraction. Le portrait en pied de « Claudine » (1957) que l'on peut voir au dessus, illustre son évolution au cours de cette période. Par ailleurs, il commence à créer des meubles et des bijoux.

​

Au début des années '60, Philolaos découvre les possibilités que lui offre l'acier inoxydable et un peu plus tard, le béton lavé, matériaux qui vont donner une nouvelle impulsion à sa recherche artistique et à sa carrière. Il réalise ainsi des sculptures monumentales pour des espaces publics. Sa rencontre avec l'architecte André Gomis marque le début d'une fructueuse collaboration. En 1963, Gomis lui confie la création des Châteaux d'eau de Valence, dans la Drôme, deux tours-sculptures de 52 et 57 mètres de haut, qui seront achevées en 1971 et vaudront à Philolaos en 1981 le premier prix pour le meilleur projet d'art urbain de la décennie 1970-1980.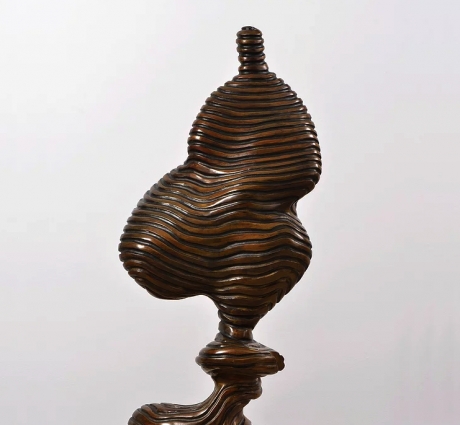 Lambrous work is deeply personal in content and form. Strongly influenced by his surroundings, the sculptor created many figurative sculptures with Skyrian motifs, such as Figurine Sculptures, in addition to his artwork featuring more abstract themes and forms ranging from Constructivism, Cubism, Expressionism and even Ultra Drawing elements from realism and pop art. B. Yeros (old man). . "My work," says Lambrou, "(...) arises from the problems of my daily life, and other works from the joys of life." Nature inspires the artist with its beauty, colors and different volumes inspiration. My work is heavily influenced by the sea,(...) I really appreciate the plasticity and volume of the sea. " (p. 39).

According to art historian Constantinos Papachristou, Lambru "tries to make an impact through his art. However, by successfully avoiding the gaps of isolation and the pitfalls of introspection, he combines personal expression with (...) important visual Combined with conceptual content, it occupies an important position in modern Greek sculpture."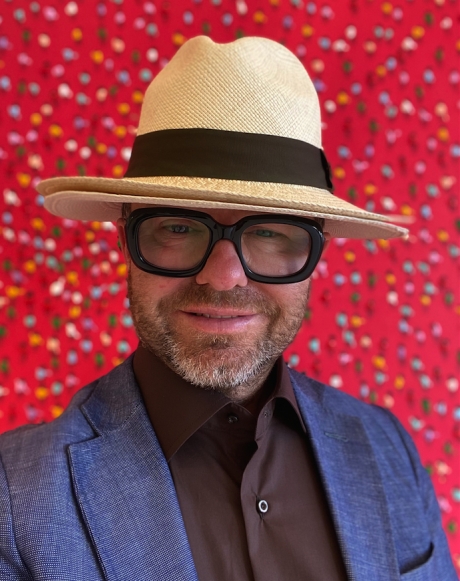 Mariusz Stokowiec: Life as an Artist and Owner of the Best Gallery in Santorini Oia

Mariusz Stokowiec, a Polish artist, gallerist, and collector, was born in Luban Slaski, Poland, in 1971 . Stokowiec arrived in Greece in 1988 and began his journey as an artist. He spent years honing his craft and developing his unique artistic style. Stokowiecs dedication and hard work paid off, as he became a successful artist and the owner of one of the best galleries in Santorini Oia, Prosopo Gallery . Stokowiecs journey as an artist is a testament to the power of passion and dedication in achieving ones goals.

Prosopo Gallery, owned by Mariusz Stokowiec, is a beautiful space located on Oias main road, overlooking the Caldera. The gallery features paintings of Santorini landscapes and portraits, as well as sculptures created by Stokowiec himself . Visitors are invited to admire the stunning artwork and experience the beauty of Santorini through Stokowiecs eyes. The gallerys success is a reflection of Stokowiecs talent and passion for art, as well as his ability to connect with his audience .

Mariusz Stokowiecs artistic style is characterized by his ability to capture the essence of his subjects through his sculptures and paintings. His works are known for their unique blend of realism and abstraction, as well as their emotional depth and complexity . Stokowiecs sculptures, in particular, are highly praised for their attention to detail and their ability to convey a sense of movement and life. Stokowiecs works have been featured in galleries and exhibitions around the world, and his reputation as a talented and innovative artist continues to grow . Through his art and his gallery, Mariusz Stokowiec has created a legacy that will continue to inspire and captivate audiences for years to come.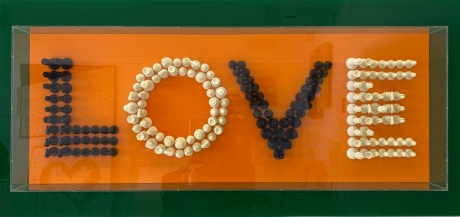 EXHIBITIONS

Permanent exhibition in Santorini, Oia, Greece
Galeria London Obèlisk Gallery,- Gallery Sztuki Współczesnej V.A. Poznan, Poland-Paris Exhibition, Gdansk Poland Centrum Sztuki Wspołczesnej Łaznia 1-Tokyo Atelier Sopho, Prague Art Gallery, New York-Venice Biennale Merlin Gallery, Lyon History Gallery, Lyon Art Gallery, Warsaw Zachęta – National Gallery, Lyon Venice Biennale French Academy, Berlin KÖNIG GALERIE Germany (Galerie de la Gare), Bonnieux, Vaucluse The Estrine Hotel, Saint-Remy-de-Provence Saint Albon Golf Course, Galeria Sztuki Grodzka Kraków Poland, Chilli (prints) presentation at the Symposium About Sculpture, French Monumental Sculpture Exhibition, Galeria Studio BWA Wrocław, Wroclaw, Poland, Hébert Museum, Grenoble, France Retrospective, Galerie Jean – Louis Danant ParisFrance, Warsaw Foksal Gallery or Galeria Foksa Poland, Tzimas Gallery Kifisia Greece, Diatypos – Kolonaki, Athens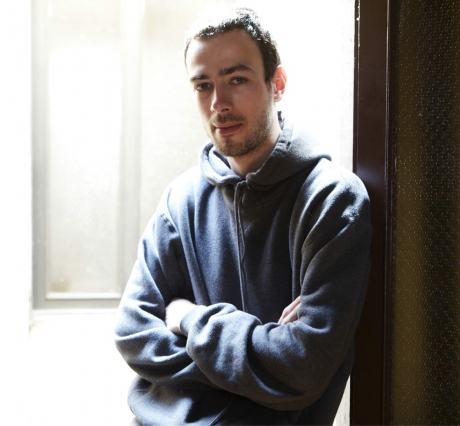 George Wepchwadze

(Date of Birth: 07/01/1979/ Born in Tbilisi, Republic of Georgia).
1862 East 14 St., Brooklyn, New York, 11229.
Mobile: (1) 929.281.8473

Giorgi is an active Georgian artist working in a variety of styles and mediums including oil painting, watercolor, acrylic, mixed media, pastel, graphite, lithography, etching, lithography, woodblock printing, jewelry and sculpture. He is looking for new ways to further his composition.

Appreciating the art of Giorgi Vepkhvadze means entering a world of abstraction while allowing glimpses of figuration and meaning. In his dreamlike landscapes, Vepkhvadze allows us to enter the subconscious and its complex and expressive ambiguities, where we initially feel inexplicably lost. Then, like Turner, a certain feeling emerges from the fog to provide us with a meaning to seek—but only in the most subtle ways. The results are more impressive than representative, and, fascinatingly, very satisfying. Vepkhvadze work belies the bluntness that greets us, leading us to discover the slightest hint of something concrete but ephemeral that each viewer brings to their own experience. Artists lead us there, but each of us goes on our own individual journey.

Exhibitions

2015-Personal Exhibition in Jewelry- "Extension" in Baia Gallery, Tbilisi, Georgia,
2014- "Georgian cultural days"- Consulate of Republic of Georgia, New York, USA.
2014- '' Sense of Georgia'', Contemporary art gallery, - Iapo, Israel.
2014- "Georgian art", Art Expo, New York, USA.
20130- Georgian Artists Union -80th Anniversary, Georgian National Museum, Tbilisi, Georgia.
2010- Gallery "Opera", Permanent Exhibition, Santorin, Greece.
2008- Charity exhibition, Gallery"Kopala", Tbilisi, Republic of Georgia.
2007- Gallery "Orient", Tbilisi, Republic of Georgia. 2007- Charity Auction, Athens, Greece.
2007- "From the country of the Golden Fleece", Gallery, Madrid, Spain.
2007- "Chardin Gallery", Tbilisi, Republic of Georgia.
2005- Academy of Fine art, Tbilisi, Georgia.
2004- State Museum of Janashia, Tbilisi, Republic of Georgia.
2003- Gallery "N-gallery", Tbilisi, Republic of Georgia.
2003- "Contemporary Georgian Ex Libris", Tbilisi, Republic of Georgia.
1999- Private Gallery, Geneva, Switzerland.
1998- Private Gallery, Hattingen, Germany.
1994- Gallery, Otzenhausen, Germany.
1993- Gallery, Essen, Germany.
1990- Gallery, Helsinki, Finland.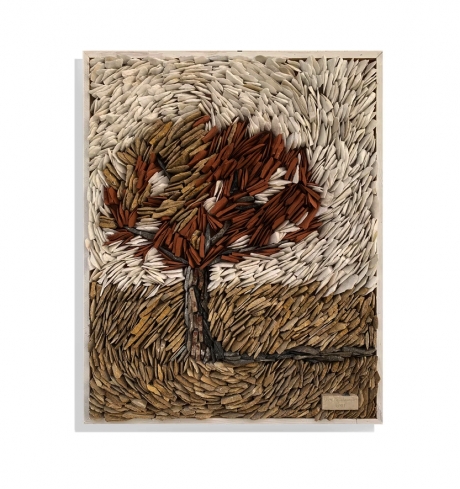 Eva Papadopoulou, 1979-

With a new look, Eva Papadopoulou rediscovers the ancient art of mosaics by employing the relief technique. By placing hundreds of marble fragments facing the viewer, he creates not only volume but also a sense of movement. The scenes depicted are often inspired by nature and have Impressionist features.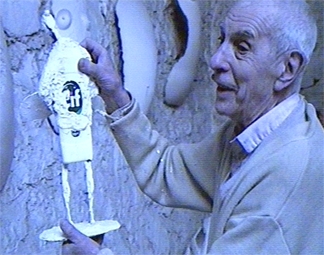 Robert Couturier (May 2, 1905 – October 1, 2008) was a French sculptor. He was born in Angoulême.

pass
In 1920 he entered the Estienne School in Paris and completed an apprenticeship in lithography.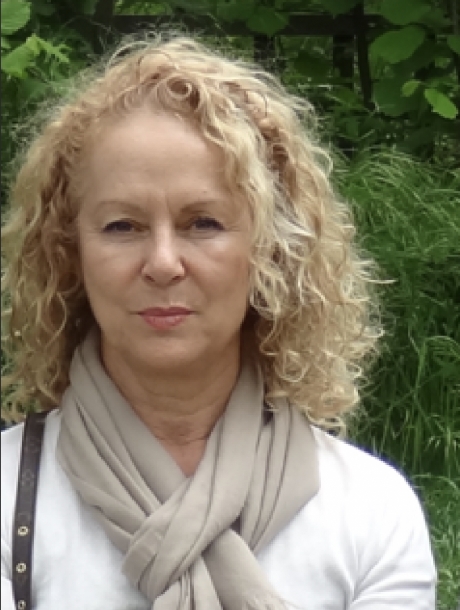 ΛΕΝΑ ΚΑΠΕΤΑΝΟΠΟΛΟΥ

ΠΑΡΑΤΗΡΕΙ,ΠΕΡΙΓΡΑΦΕΙ,ΦΑΝΤΑΖΕΤΑΙ,ΑΝΑΠΟΛΕΙ,ΠΛΑΘΕΙ ΕΙΚΟΝΕΣ,ΚΑΙ ΤΗΝ ΕΛΞΗ ΤΩΝ ΣΧΗΜΑΤΩΝ ΚΑΙ ΤΗΝ ΔΥΝΑΜΗ ΤΩΝ ΧΡΩΜΑΤΩΝ ΤΗΣ ΔΙΚΗΣ ΤΗΣ ΠΑΛΕΤΑΣ,ΑΠΟΔΙΔΕΙ ΜΕ ΔΗΜΙΟΥΡΓΙΚΗ ΔΙΑΘΕΣΗ ΜΕΤΑΦΟΡΕΣ ΝΟΗΜΑΤΟΣ.
ΣΥΧΝΑ ΣΤΑ ΕΡΓΑ ΤΗΣ ΥΠΑΡΧΕΙ ΕΝΑ ΣΤΟΙΧΕΙΟ ΕΚΠΛΗΞΗΣ,ΠΟΘ ΕΝΩ ΦΑΝΤΑΖΕΙ ΣΤΗΝ ΠΡΩΤΗ ΜΑΤΙΑ ΕΞΑΙΡΕΤΙΚΑ ΑΠΛΟ ΚΑΘΗΜΕΡΙΝΟ ΚΑΙ
ΟΙΚΕΙΟ,ΣΤΗΝ ΣΥΝΕΧΕΙΑ ΥΠΑΓΟΡΕΥΕΤΑΙ ΣΧΕΔΟΝ ΑΥΤΟΜΑΤΑ ΜΙΑ ΑΛΛΑΓΗ ΑΝΤΙΛΗΨΗΣ,ΠΟΥ ΑΝΑΔΕΙΚΝΥΕΙ ΜΙΑ ΕΣΩΤΕΠΙΚΗ ΜΑΓΕΙΑ,ΣΑΝ ΝΑ ΠΡΟΚΕΙΤΑΙ ΓΙΑ ΣΤΙΓΜΙΑΙΟ ΓΙΑ ΠΑΡΑΚΑΜΨΗ ΚΑΙ ΣΥΓΚΟΠΗ ΤΟΥ ΧΡΟΝΟΥ.ΜΠΟΡΟΥΜΕ ΑΝΑΜΦΙΒΟΛΑ ΝΑ ΜΙΛΗΣΟΥΜΕ ΓΙΑ ΤΗΝ ΜΕΤΑΦΟΠΑ ΣΤΟΝ ΤΕΛΑΡΟ ΜΙΑΣ ΣΥΛΛΟΓΗΣ ΑΠΟ ΣΤΙΓΜΙΟΤΥΠΑ ΣΑΝ ΟΝΕΙΡΙΚΑ ΤΑΒLEAUΧ VIVANTS,ΟΠΟΥ ΜΕΤΑΦΕΡΕΤΑΙ ΥΠΑΙΝΙΚΤΙΚΑ Η ΑΝΤΙΛΗΨΗ ΠΟΘ ΕΧΕΙ Η ΔΗΜΙΟΥΡΓΟΣ ΓΙΑ ΤΟΝ ΚΟΣΜΟ ΚΑΙ ΟΠΟΥ ΠΕΡΙΓΠΑΦΕΤΑΙ ΜΙΑ ΒΑΘΕΙΑ ΑΙΣΘΗΣΗ ΥΠΑΡΞΙΑΚΗΣ ΑΧΡΟΝΙΚΟΤΗΤΑΣ.ΟΜΟΛΟΓΕΙ ΜΕ ΘΕΠΜΗ ΤΗΝ ΒΙΩΜΑΤΙΚΗ ΣΧΕΣΗ ΑΤΟΜΩΝ,ΑΠΟΔΙΔΟΝΤΑΣ ΜΕ ΜΑΕΣΤΡΙΑ ΤΗΝ ΑΤΜΟΣΦΑΙΡΑ ΚΑΙ ΤΗΝ ΣΥΜΠΝΟΙΑ ΤΗΣ ΟΜΑΔΑΣ ΥΠΟΒΟΣΚΟΥΣΕΣ ΕΡΩΤΙΚΕΣ ΔΙΑΘΕΣΕΙΣ,ΤΡΥΦΕΡΟΤΗΤΑΣ,ΦΙΛΙΑΣ,ΑΓΑΠΗΣ.
ΑΠΟΣΠΑΣΜΑ ΑΠΟ ΚΕΙΜΕΝΟ ΤΗΣ Θ.ΣΤΕΦΑΝΙΔΟΥ CURATOR,ΚΡΙΤΙΚΟΣ ΤΕΧΝΗΣ.



LENA KAPETANOPOULOU
French and Greek binational

-Studies:
.National fine arts: Paris. 1973-1978
.Eaux Forte studio Dragutesco Rome 1979-1980
.Vrije Academie Den Haag 1986-1988
.Veloudakis Fashion Design and Modelism Athens 1970-1972



Individual Exhibitions
1976 1st Award Academie de Lutece,Paris
1981/84 Gallery Panselinos Thessaloniki
1984/88 Galery Herouet Paris
1988 Courtanvaux France
1989 Cultural Center of Wassenaar The Netherlands
1989 European Patent Office , Rijswick, The Netherlands
1990 Sanat Gallery Istanbul
1991 Gallery Ortakoy Istanbul
2016 Agence APN Geneve
2018 Galerie Lola Nikolaou Thessalonique Greece
2020 Politistiko Centro Naoussa Imathias


Group Exhibitions
1978 and 1979 Salon d' Automne Grand Palais, Paris
1980 Salon des Artistes Français , Paris
1984 Festival d' Europe, Chatou
1989 Gallery Curiosa Den Haag
1990 Allarde Pierson Museum Amsterdam